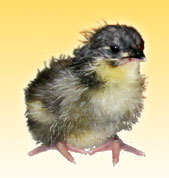 Take a look at the fun you can have hatching your chicks!




As you can see, hatching your own chicks is fun and relatively simple. It provides valuable lesson material for kids of all ages!

Visit Our Farm!
Buy day old chickens
to Point of Lay Hens.
6 breeds
Freight available -
call 02 962 02 555
barterandsons.com.au
OPEN THIS & EVERY WEEKEND
OPEN 7 Days
Monday 9am—3pm
Tuesday 10am –5.30
Wed 11am—5.30
Thurs 11am—3.30pm
Fri 11am—3.30pm
Saturday 9.30– 3.30
Sunday 9.30– 1.00
Public Holidays Closed
Let your friends know!!